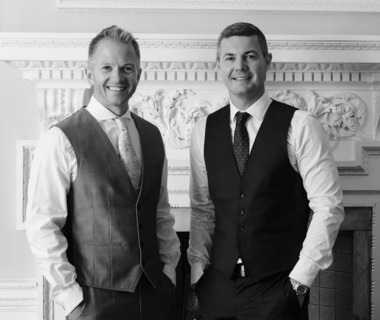 Chard Robinson was founded by Neil Robinson (left) and Stephen Chard in 1996, with the sole aim of delivering the highest levels of service across all areas of its property business.
Every Chard Robinson project harnesses the enthusiasm, attention to detail and hard work needed to create highly-desirable properties to stand the test of time.
The company's very first project was a student accommodation project in the De Freville area of Cambridge. The Newton was subseqently named Best Residential Development in Cambridgeshire at the 2014 UK Property Management Awards.
Headquartered in Cambridge, Chard Robinson actively seeks out opportunities to design and build bespoke properties which complement this historic area. For details of our latest projects click here.